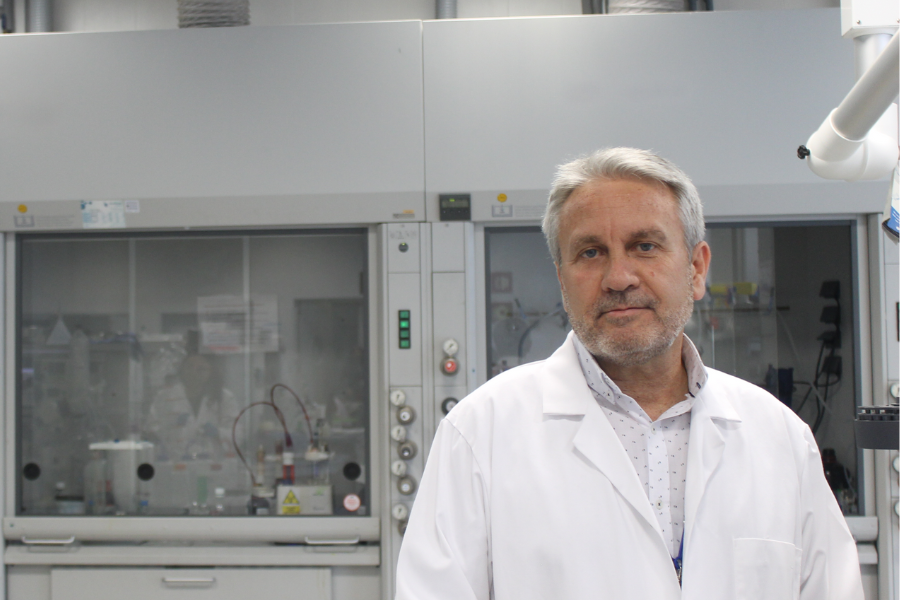 Dr. David Serrano, Director of Institute IMDEA Energy and Professor of Chemical Engineering at the Rey Juan Carlos University, has been awarded the Miguel Catalán 2023 Research Award of the Community of Madrid in the modality of scientific career.
This important recognition values his scientific achievements, his contribution to the training of researchers and the creation of schools and the national and international repercussion of his work throughout his professional career.
Degree in Chemical Sciences (1985) and PhD in Industrial Chemistry from the Complutense University of Madrid (1990). Visiting Researcher at the California Institute of Technology and the University of California at Santa Barbara. Full Professor at the Universidad Complutense de Madrid, then moved to the Universidad Rey Juan Carlos, where he obtained a position as Professor in the area of Chemical Engineering in 2002. In this university he has also held different academic positions: Coordinator of Environmental Sciences, Vice-Rector of Research and Technological Innovation and Director of the Department of Chemical, Environmental and Materials Technology.
In 2007 he was appointed Director of Institute IMDEA Energy, a position he has held since the foundation of this research center until the present day. Recently, with his leadership, IMDEA Energy has achieved the prestigious accreditation as a María de Maeztu Unit of Excellence, awarded by the Spanish Ministry of Science and Innovation.
He has participated in approximately 85 research projects and contracts and is the author of more than 260 publications in indexed scientific journals, with an average impact of more than 50 citations per publication (h-index = 67, Scopus). Likewise, in the different editions of the ranking prepared by Stanford University, he appears in the top 2% of the most influential scientists worldwide.
His most relevant scientific contributions have focused on the development of catalysts with applications in circular economy, hydrogen production and advanced biofuels and CO2 valorization. Among his achievements is the development of new strategies for the synthesis of zeolites with hierarchical porosity and high accessibility, being one of the leading international researchers in this line. Recently, he has obtained a prestigious "ERC Advanced Grant" in which he has proposed a disruptive concept of zeolites endowed with a dendritic nanostructure with potential applications in very diverse fields. Likewise, his research group has pioneered the use of zeolitic and mesostructured catalysts in chemical recycling processes of plastic waste, contributing to reduce its environmental impact and promoting its circularity.
David Serrano thanked the award highlighting that his achievement is not only a personal success, but has been possible thanks to the extraordinary and enthusiastic contribution of a large group of researchers with whom he has had the opportunity to collaborate throughout his time at different institutions, in particular at the Complutense University of Madrid, the Rey Juan Carlos University and the IMDEA Energy Institute.