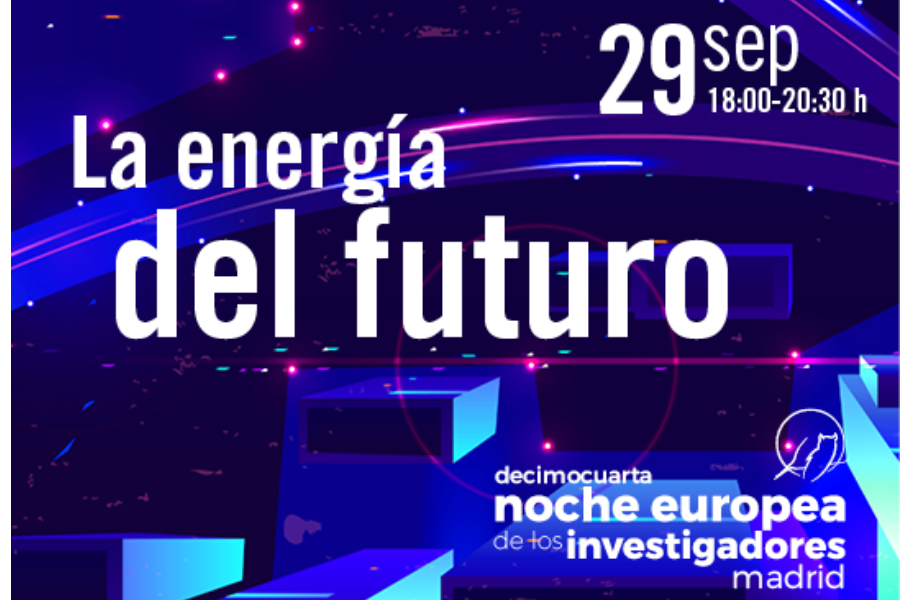 Once again IMDEA Energía is participating in the European Researchers' Night, with a series of activities aimed at families and children between 5 and 10 years old, which will take place on September 29th from 6:00 pm.
Under the title 'The energy of the future', the aim is to raise awareness from an early age about the importance of the efficient use of resources to build a circular and sustainable world, bringing them closer to the research work in the field of energy through games and experiments. To this end, participants will be guided on a journey through different interactive workshops, in a fun and educational event, in which almost fifty researchers from the center will participate.
The four workshops are listed below:
ROBOTSRACE: ROBOTS/ SOLAR HEAT AND CHOCOLATE RACE
Robotsrace: robot race
Choose your robot and control its speed by discovering properties such as the conductivity of materials to close the electrical circuit and reach the podium.
Chocolate and solar heat
In this workshop you will also learn the concept of "sunlight concentration" by melting chocolate, using solar concentrators designed by researchers and manufactured with a 3D printer and using thermal cameras to measure the temperature.
HOUSTON, WE SOLVED THE PROBLEM! / INTERACTIVE GAME ON SUSTAINABILITY
Houston, we solved the problem!
Discover how garbage can be transformed into fuels by our space explorers.
Game about sustainability and life cycle
In addition, during the activity, participants will have to solve an interactive kahoot quiz to introduce concepts such as life cycle and sustainability.
THE POWER GRID OF THE FUTURE/ PEDAL-POWERED RACING/ LIGHT BEAMING AND THE MAGIC OF COLOR CHANGES IN ACTION
The power grid of the future and pedal-powered racing
Want to find out how to get electricity to our homes powered by renewable energies such as photovoltaics and wind power, or pedal a bicycle to generate electricity?
Push the pedals hard to win the race and be the first on the track!
Make the light go off
By grabbing a cylinder on each side with their hands, participants will light up a colored light and make a sound by closing the circuit.
Electrochemistry and pH: see the magic of color changes in action
In this experiment we learn about electrochemistry, generating protons and hydroxyls by applying current to zinc and copper plates, observing acidification or basification processes using pH solutions.
MATERIALS OF THE FUTURE: FROM KITCHEN TO SCIENCE
Did you know that everyday materials found in our kitchens can generate enough energy to inflate one or more balloons?
Participants will carry out a "mini-fermentation" by mixing fresh yeast with hot water and sugar.