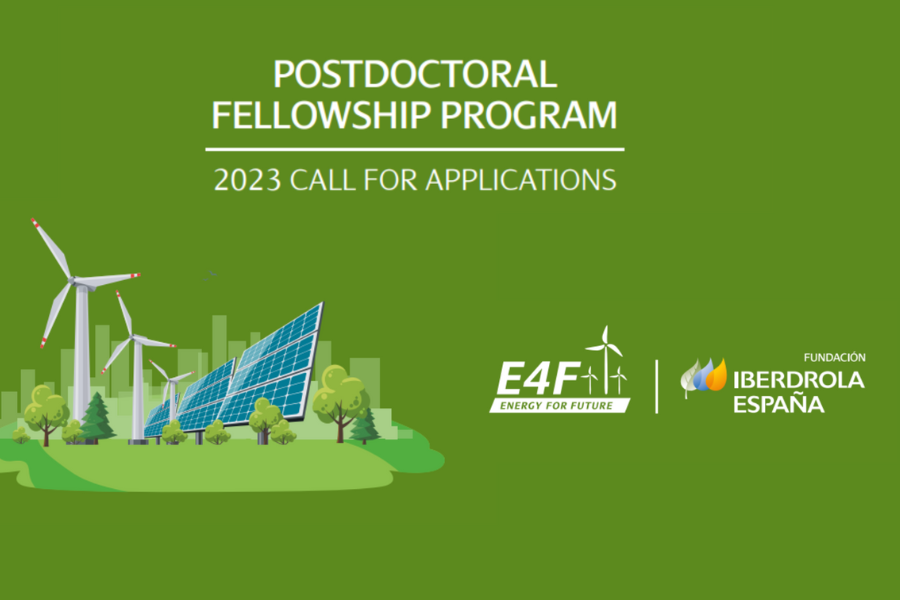 IMDEA Energy is one of the host institutions of the #Energy4Future programme, coordinated by the Iberdrola Foundation for the incorporation of postdoctoral researchers over two years.
Research projects will be carried out in one of the following thematic areas:
Photovoltaic energy
Wind energy
Energy storage
Smart grids
Electric vehicles
The deadline for receipt of applications through the programme's website is 31 March.
A 10-page report describing the research project (max. 6 pages) and the candidate's Curriculum Vitae (max. 4 pages) will be required for the submission of applications. In addition, the following will be requested: (a) a copy of the passport or identity card; (b) a copy of the PhD; (c) a copy of the academic transcript translated into English; (d) supporting documentation of research experience (if applicable); (e) a letter of motivation; (f) 2 letters of recommendation; (g) certificate of English (if applicable); h) evidence of residence/activity/employment in the last 3 years prior to the closing date of the call; j) Letter of commitment (if a stay in a centre not part of the E4F network is envisaged); k) documents certifying additional funding (if applicable); l) H2020 Ethical aspects assessment.