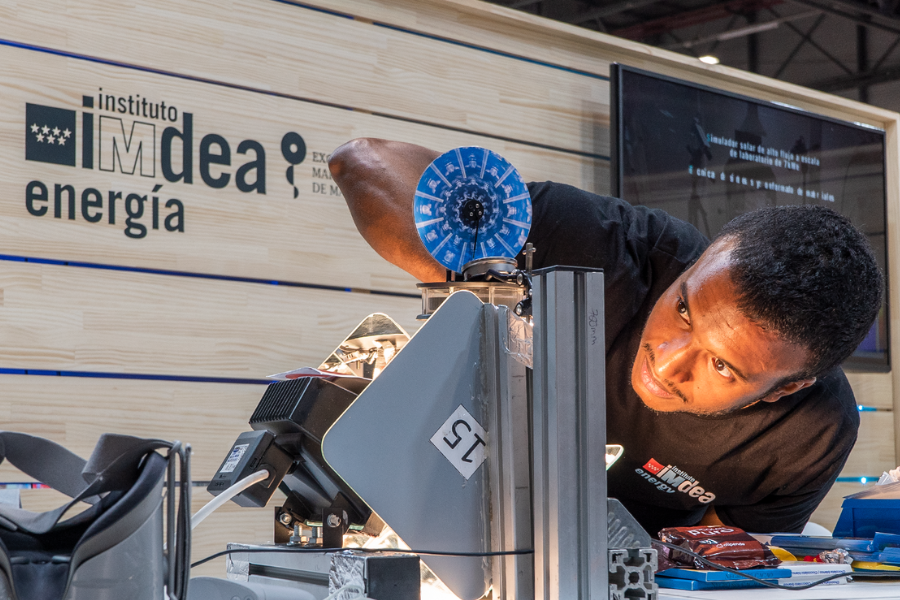 For yet another year, IMDEA Energía has actively participated in the Madrid Es Ciencia Fair, a major science dissemination event aimed at school communities and the general public.
Several of the centre's researchers brought their work to Hall 5 of IFEMA Madrid through different experiments, workshops and participatory games over three days.
Thus, on Thursday 23 March, researchers from the Electrochemical Processes Unit and the Advanced Porous Materials Unit carried out practical activities on electrolytes, the manufacture of button cells and the decontamination of water using metal-organic networks.
In addition, Sergio Pinilla Yanguas, Catalina Biglione and Sergio Carrasco Garrido, postdoctoral researchers at the Institute, participated in the #MSCAFellow space of the Fundación para el Conocimiento madri+d, and on the Ágora stage.
On Friday 24th it was the turn of the Systems Analysis and Electrical Systems Unit. Attendees tested their knowledge of sustainable energy with a quiz and learned what a hybrid vehicle is and what the difference is between fast and slow recharging in an electric model through a board game in teams.
Javier Santaolalla also visited the IMDEA Institutes stand on this day to present the scientific dissemination platform Amautas, with the participation of several IMDEA Energy researchers involved in the project.
Finally, on Saturday 25th, the High Temperature Processes Unit team showed the participants some applications of heat generation by means of light by running a Stirling engine or melting chocolate with a homemade concentrator. In addition, virtual tours of our facilities were carried out using 3D glasses. For their part, researchers from the Photoactivated Processes Unit encouraged children to extinguish candles by generating CO2 and to make their own lava lamp with oil and water.
Thank you very much to everyone for joining us!
[/tatsu_text]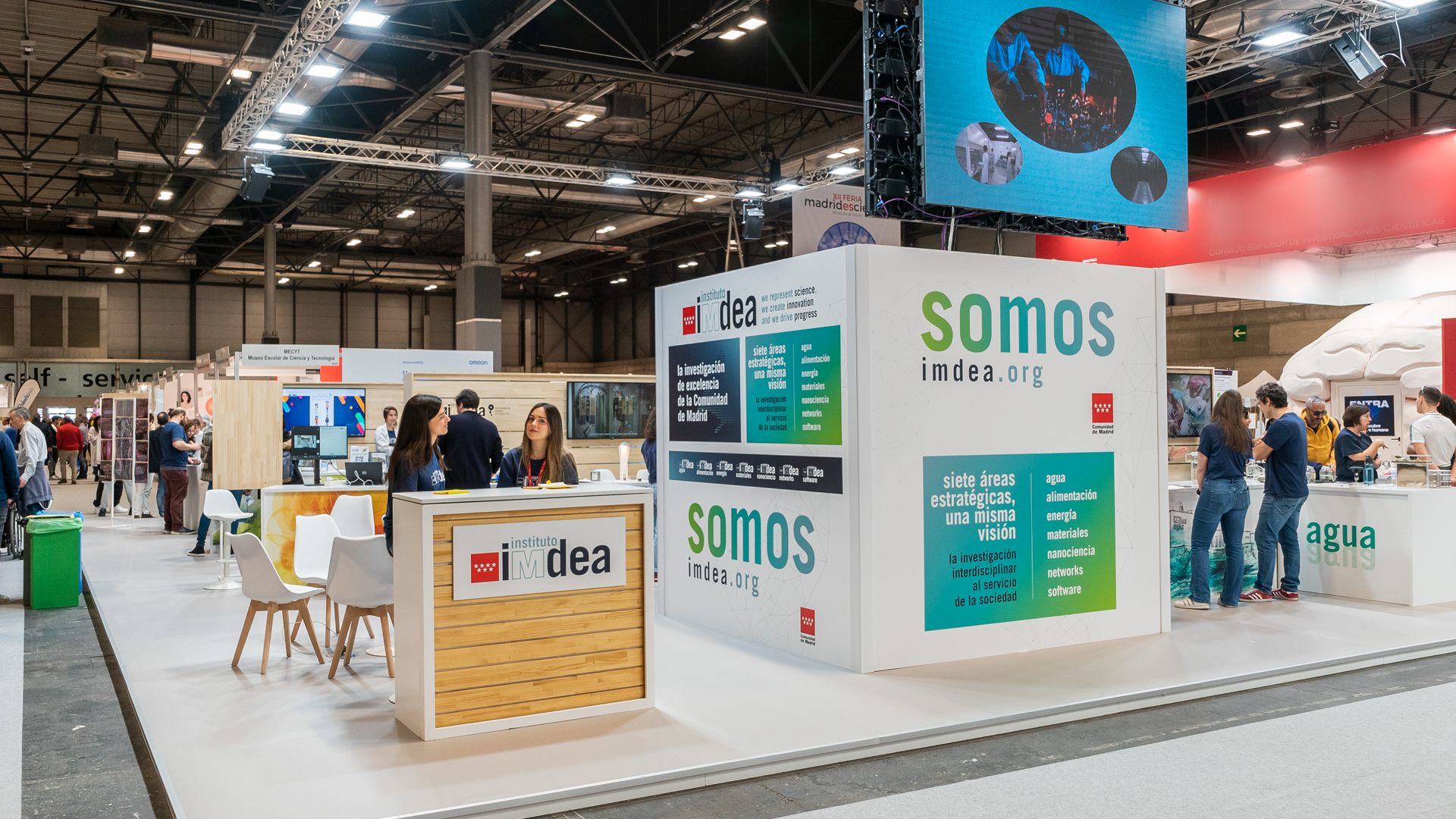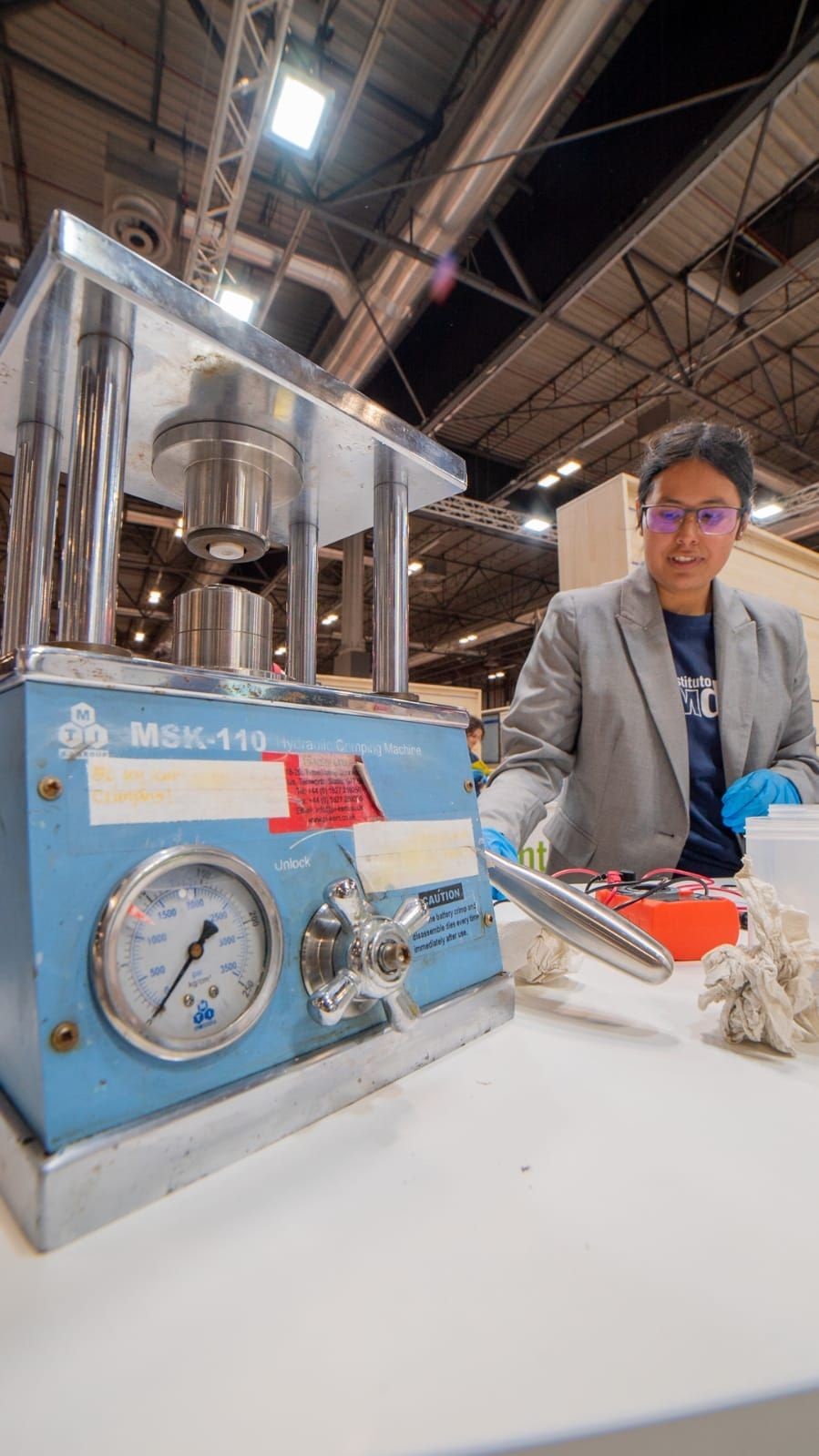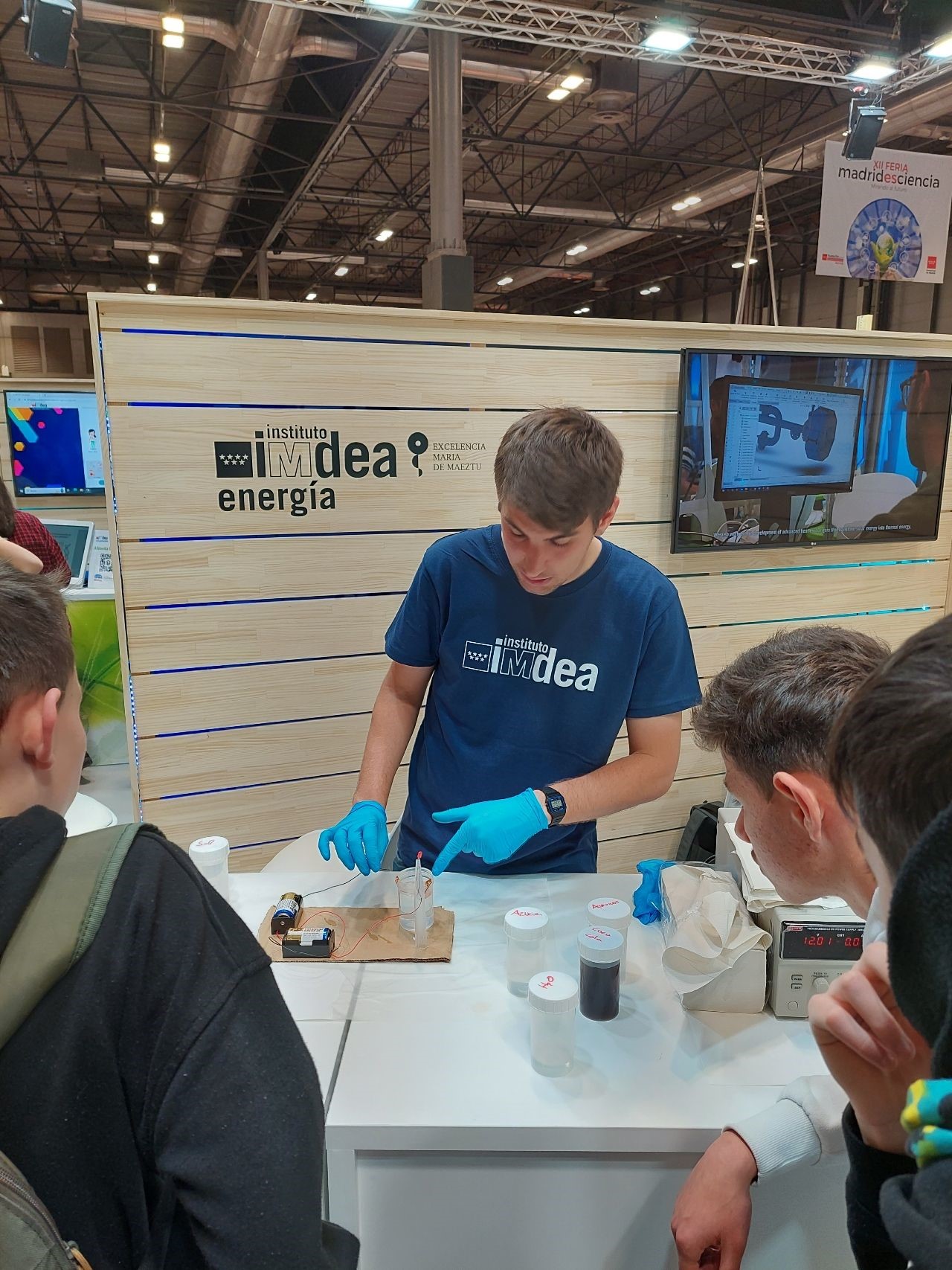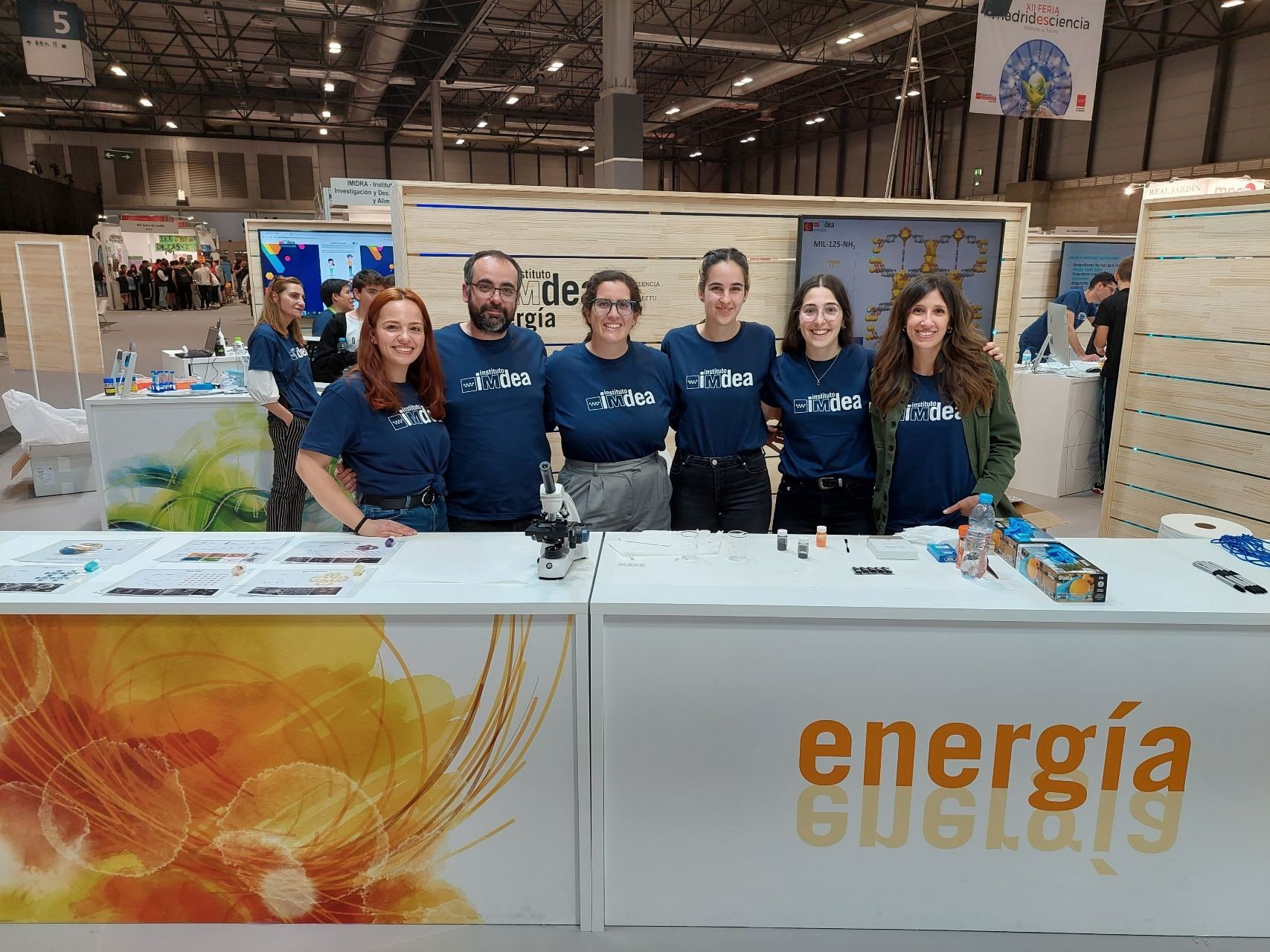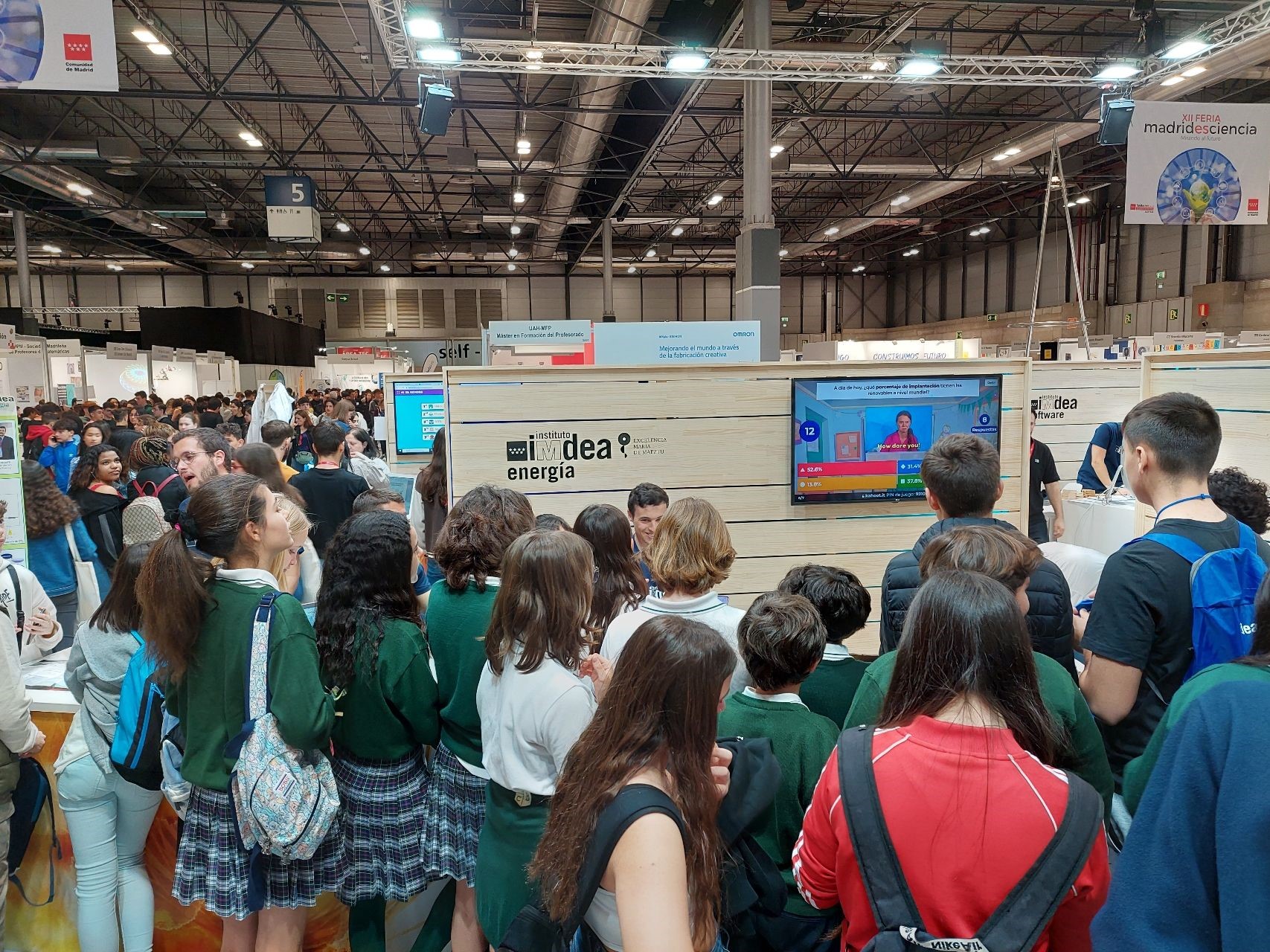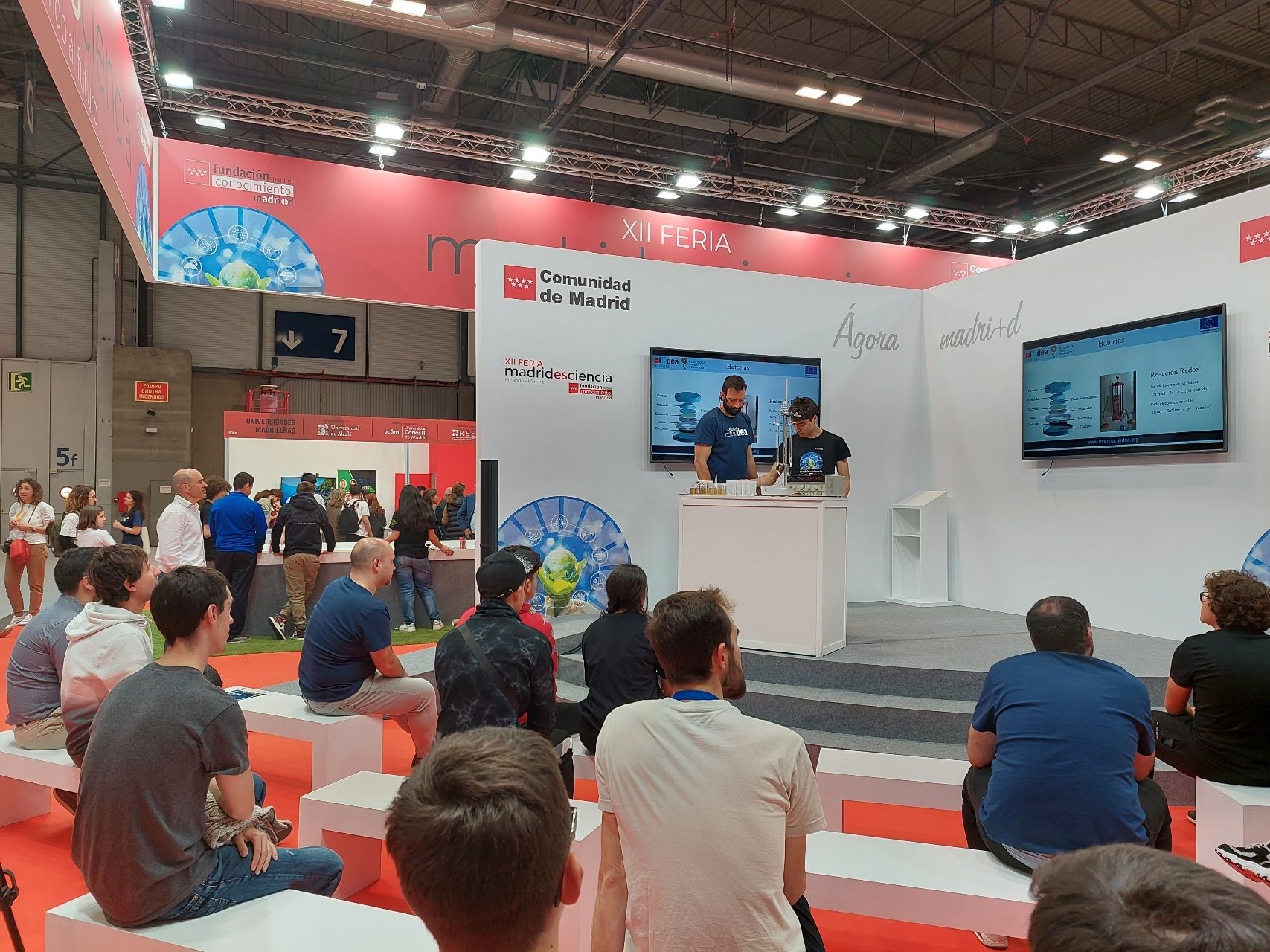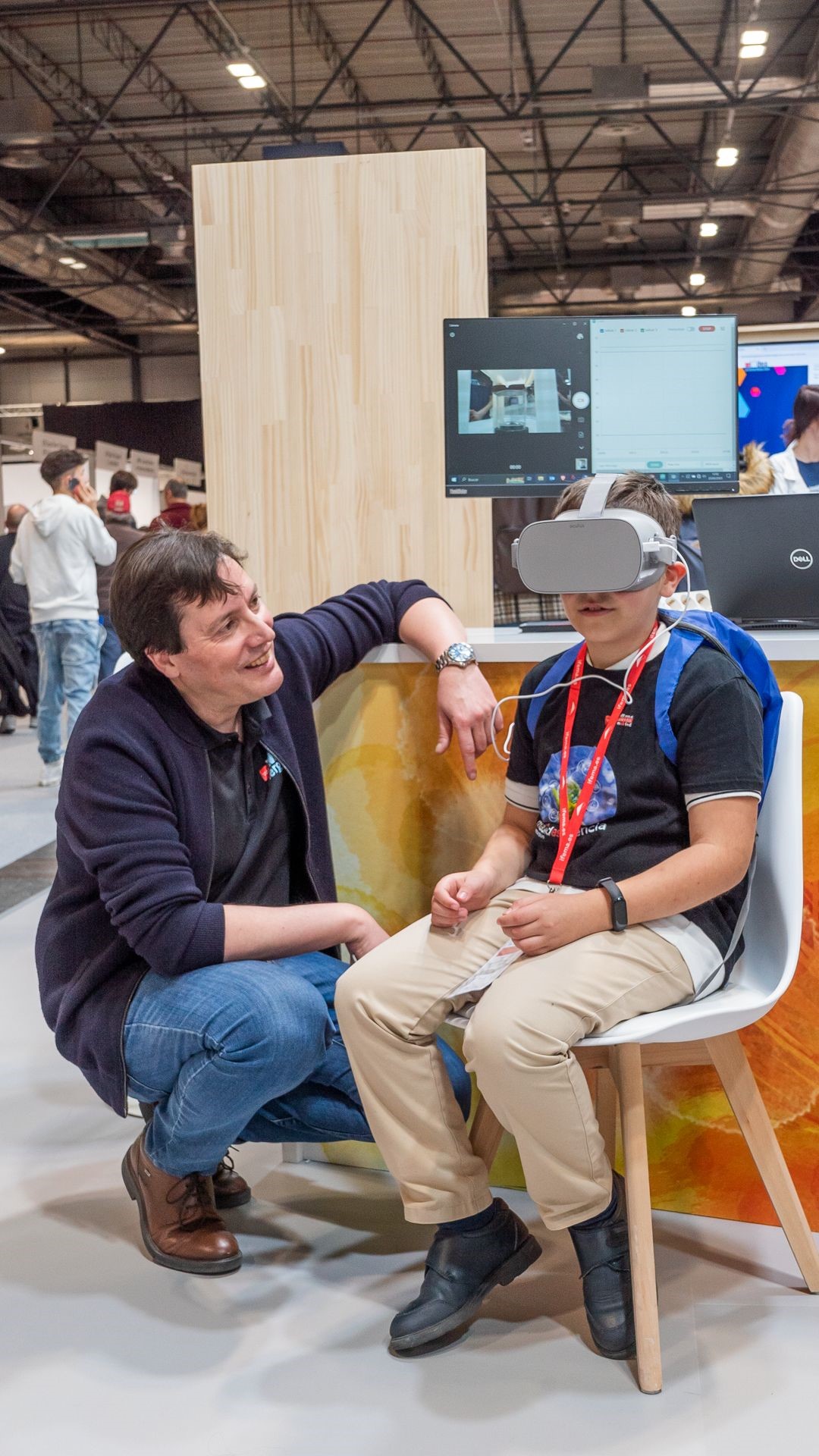 [/tatsu_column][/tatsu_row][/tatsu_section]