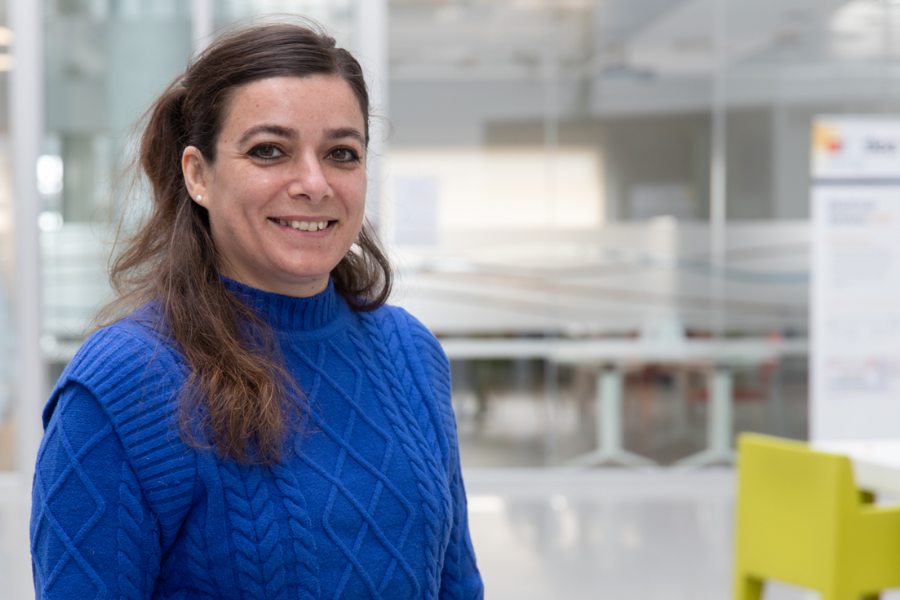 Dr. Patricia Horcajada, head of the Porous Materials Unit at IMDEA Energy, has been recognized at the University of Alcalá's "Doctor of Alcalá" 2023 Research Excellence Awards in the category of Young Researcher in Experimental Sciences.
The award considers the excellence of the scientific contributions, the impact of the same, the leadership capacity, as well as the balance and quality of the research career.Horcajada has a multidisciplinary scientific background. With a degree in Pharmacy (2001) and a PhD in Materials Science (2005) from the Complutense University of Madrid, in 2005 she joined the Institut Lavoisier (France), first as a postdoctoral researcher and then as a CNRS researcher in 2007.
Since 2016, Patricia is Senior Researcher and Head of the Advanced Porous Materials Unit at IMDEA Energia. Her research activity focuses on the development of new multifunctional materials and their application in areas such as energy, environment or health.
She has been awarded several recognitions, such as the Young Female Talent RAC 2022, Young Researchers Leading Groups RSEQ 2020, Leonardo award 2017 or the Research Award of the Community of Madrid Miguel Catalán 2016. In addition, she is among the top 2% of researchers in the world according to the ranking prepared by Stanford University.