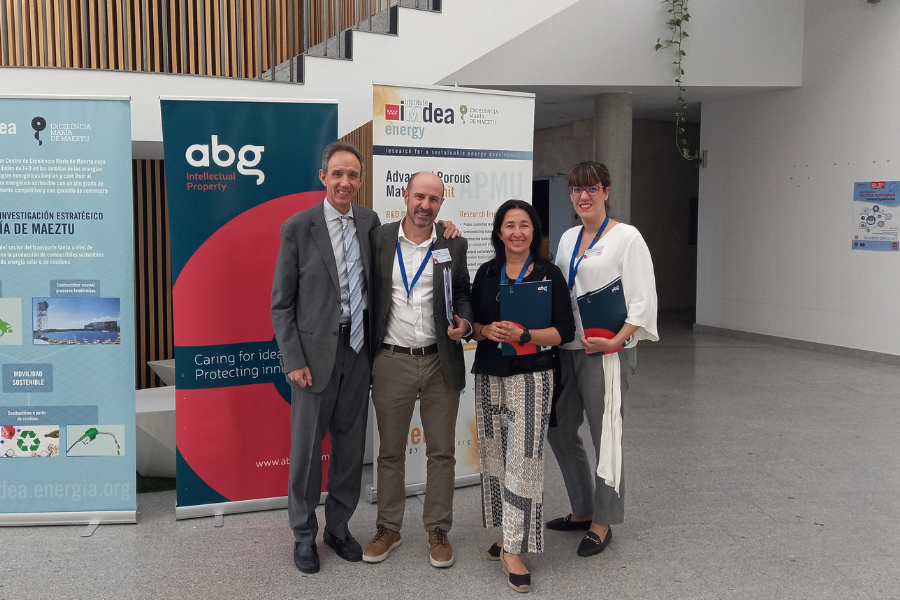 As part of IMDEA Energy's commitment to the effective transfer of R&D results to the productive sector, ABG Intellectual Property has recently collaborated in a theoretical and practical workshop with more than fifty researchers who are part of the staff.
Specifically, Juan Arias went to the auditorium of this institution together with our technical advisor and European Patent Agent, Virginia Gómez, and the head of the legal and litigation department, Laura Montoya. The Head of Development and Technology Transfer at IMDEA Energía, Félix Marín, was the organizer of the conference and speaker, which was also attended by Jesús Palma, a researcher at the center with which ABG frequently collaborates.
Patent applications in practice
The day was very complete, including a theoretical and a practical part. During the theoretical part, an introduction to the industrial and intellectual property protection system was given, which served as a basis for delving into other more specific concepts of patent protection. In addition, the lectures also included an analysis of the ways of obtaining benefits from protected inventions and a review of the types of contracts that are usually necessary in research center projects.
The attendees, for their part, were able to put into practice the knowledge acquired by applying it to several research project cases. Working in teams, the researchers faced the drafting of the claims of a patent application in collaboration with patent agents. At the end of the workshop, they shared their results with the rest of the participants and were surprised by their quality.